I don't have a lot to post about lately.
We had to put my doggie to sleep, so I'm really just struggling to get along right now. I'm not sure why this is fucking with me as much as it is.
I've decided that I'm going to allow myself to be miserable for awhile (it's been a pretty shitty two weeks) despite the loving advice of "stop feeling sorry for yourself".
I'm going through a thing right now, and I apologize for anyone who has to deal with me.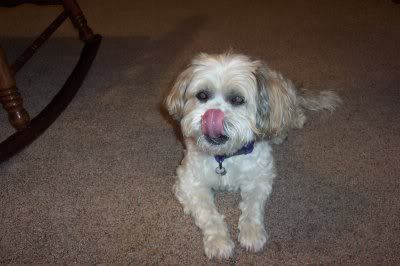 I miss my doggie.
Things got bad awfully fast.
She stopped eating entirely, and after taking her to the vet they couldn't find anything wrong. 4 days later they found a bunch of cancer and fluid in her lungs.
My poor baby girl.
Anyway. I'm rambling, I didn't take my Ritalin and I miss my Frankie.